Our Impact
Stewardship is how the co-op acts on 
its love for the outdoors. These actions include taking care of outdoor spaces, operating our business to improve its environmental footprint, addressing the impact of our products 
and creating a rewarding workplace 
for our employees.
Building an
inclusive workplace
At REI, we believe the outdoors is for everyone. We recognize that to drive the change we want to see in our industry and our society, we must start from within the co-op. As we work toward this commitment, we will need to find different ways of working, create a sense of belonging for all employees, and actively listen and learn.
See Our Philosophy
Inclusion Networks
Employee Resource Groups
Together, we're building an inclusive community at the co-op.

Our inclusion networks (Employee Resource Groups) create spaces for employees to share their perspectives through activities that positively influence our workplace culture and business. They strengthen the co-op community, support talent development, and advocate for change within the co-op and in society.
BIPOC
Community for employees who identify as Black, Indigenous, and People of Color and allies
PRISM
Community for the LGBTQ+ employees and their allies
WARRIOR
Community for employees who serve (or have served) and their families and allies
WOMEN'S
Community for women employees and other marginalized genders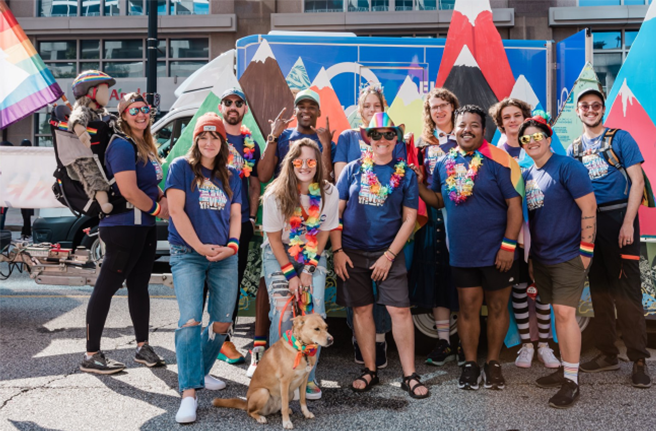 Looking for more?
Be the first to hear about events, new job opportunities, the latest REI news and learn about life at the co-op.
REI in the news
We are constantly making great strides as a company, in our industry, and in the communities we serve.
Read top stories